Adult Services
---
ONGOING PROGRAMS
D.I.Y. Wednesdays:
Engraved Candles

Learn to use a Dremel tool to create your own engraved designs in candles!  Attendance restricted to ages 16+ only.  All materials provided. Registration required. 

Wednesday, May 10 at 6:00pm
Registration available soon.

---

English Conversation Group:
Build your English skills in a relaxed, friendly environment!  Meet other English learners and practice your speaking & listening skills together in small groups.  Led by a native English speaker. 
All skills levels are welcome!
Next Meetings:
Saturday, May 6
10:30am-12:00pm


---
Spanish Conversation Hour:
Practice your conversational Spanish in a friendly, no-pressure group of language learners!  All skill levels are welcome. No registration required.  Meets on the first Monday of each month at 6:30pm.
Next Meeting: Monday, May 1 at 6:30pm




---
Wells Branch Writers' Guild:
Meets on the first Wednesday of each month
7:30pm - 8:45pm
A new forum for local authors to meet each other and provide constructive feedback on each other's work!  Connect with Guild members and
submit your own work for critiquing
by joining the Guild's Google group at
groups.google.com
.  Work must be submitted by the 15th of each month in order to be critiqued at the following meeting.
---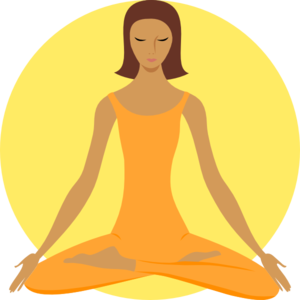 Morning Yoga
Take a moment to relax & unwind in our free yoga classes!  All skill levels from absolute beginner to yoga pro are welcome.  No registration needed.  Please bring your own yoga mat.  Meets the 1st and 3rd Thursdays of each month from 10:30am to 11:45am
Next class:  April 20

---
Computer Workshops:
Take charge of your digital domain with our free computer classes! 
These small-group, hands-on classes are a no-pressure environment where you can learn the skills you need at your own pace. 
Each workshop lasts approximately an hour and a half.  Walk-ins are welcome if space is available.
Reserve your spot through our Eventbrite links below. 
If you are unable to complete online registration or do not have an email address, please call or visit the library to sign up.
---
Résumé Makeover Classes:
Make your résumé stand out from all the rest! Learn how to tailor your résumé to a specific job opening so it can catch the eye of the employer. (Bring a paper copy of your résumé and a job ad to the class.). Each workshop lasts approximately an hour and a half. Walk-ins are welcome if space is available.

Next workshop: Saturday, April 22 at 10:30am
Click here for workshop registration through Eventbrite.

---
Knit & Crochet Group:
 Whether you're just learning the basics or refining your skills, our instructor can help you. 
The library will provide needles and yarn!   
Meets on the 3rd Thursday of the month, 6:30 - 7:30pm.  Next Meeting:  April 20





---
Wine, Women, & Words Book Club:
1st Thursday of each month at 7pm
This group has been meeting for over a decade. Newcomers are always welcome, whether you've read the book or not! This group is mostly women who love to read a variety of books. We get together monthly to discuss the book selected by a group member but communicate by email between times. We try to explore our books, look at websites, attend a movie, opera, or live preview, share a glass of wine and munch on the exotic or mundane. Click here to see our past book selections.
Steamy Reads Book Club:
1st Wednesday of each month at 6pm.
Read and discuss a new steamy romance over a steamy hot drink and sweets! And join the latest Steamy discussions on our Goodreads page.
Clueless Mysteries Book Club:
3rd Sunday of each month at 3pm
Come share your sleuthing skills and solve the mystery with us. Meets the third Sunday of the month at 3pm.
 Library programs are sponsored in part by the Friends of the Wells Branch Community Library.
Connect with the Wells Branch Community Library: